Gator Gears Fall 2020 Returns Now Open!
Gator Gears Fall 2020 Rentals May Now Be Returned.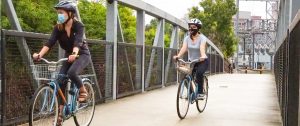 All Fall 2020 rentals are due back by Wednesday, December 9th, 2020. Gator Gears bicycles returned after December 9th will be charged a $25 late fee.
Please contact the Gator Gears team at info@bikes.ufl.edu for our COVID-19 safe return procedures.