UF Bikes - Love To Ride Florida Challenge 2021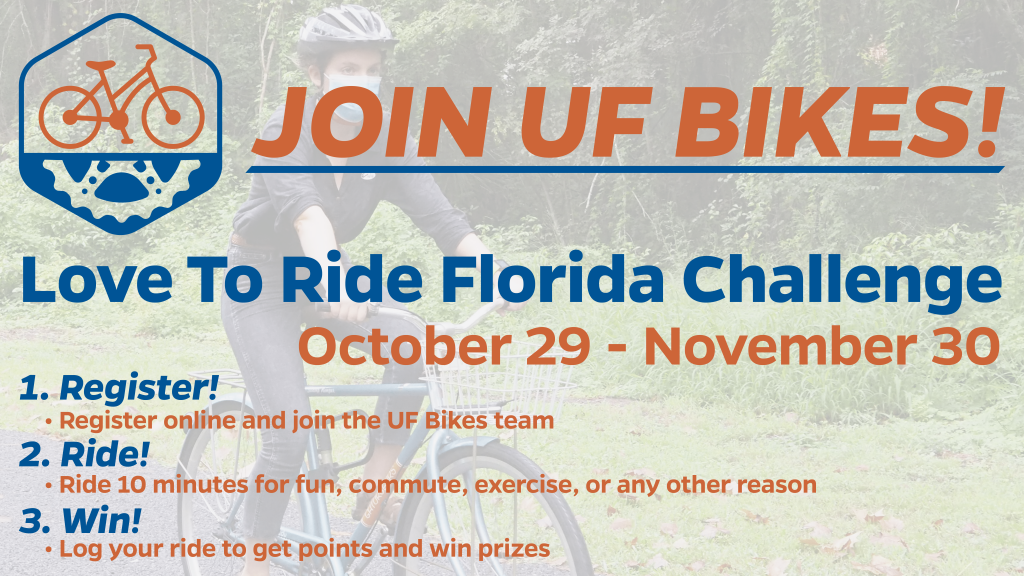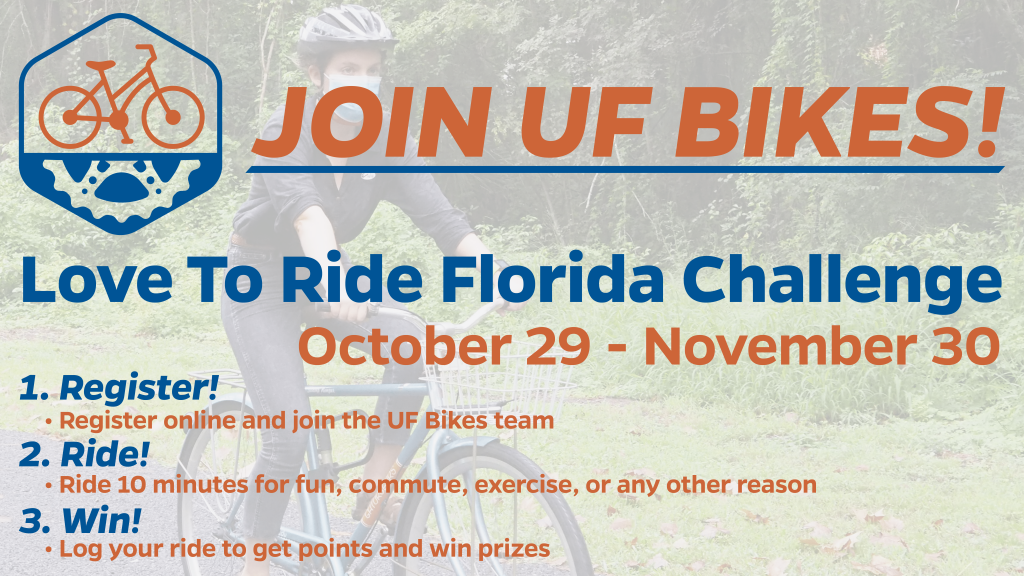 The Love To Ride Florida Challenge encourages organizations and individuals across the state to compete in a friendly competition to see who can ride the most! Here at UF Bikes, we're putting together a campus-wide team to show Florida how Gators roll!
The Challenge is simple, get out and ride your bike for at least ten minutes for any reason and then log into the web app to log your ride. That's it! Whether you ride on your commute to work, to get some fresh air, to get your heart pumping, or to grab some groceries, every ride counts!
As you earn points you and your team can be entered to win prizes throughout the month!
The competition starts on October 29 and runs through November 30. Are you ready to ride?